Our Influencer Platform allows you to find geolocated Italian influencers.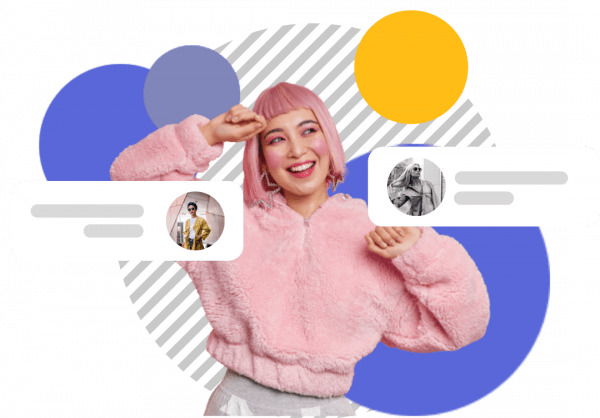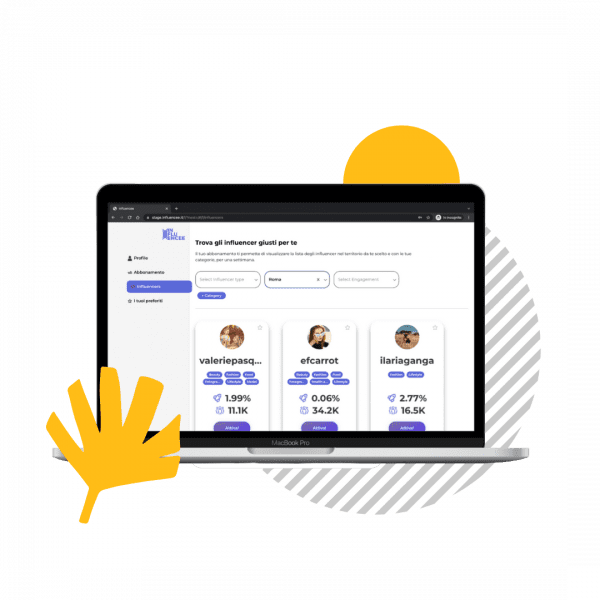 The ideal platform for those who want to find Italian influencers
Our tool helps you find influencers in all Italian cities. We have divided them by category, number of followers and engagement rate. 
What do we offer that is different from other platforms?

Our database composed of 100% Italian micro and macro influencers.

You can search for influencers in your city or region of interest.
You can choose category, age, interests and more to filter your shortlist.
We help you calculate real costs per influencer
Based on the data for each influencer profile, we have developed an algorithm that allows us to calculate the right price for a post or story from each influencer. Try it now.
New influencers signed up every day
We offer you a constantly updated tool with thousands of 100% Italian influencers.
Membership is free of charge. You can look at our platform and then choose to purchase our service for one year only.
You will decide later if you want to renew your use of influencee.
A chi ci rivolgiamo con il nostro tool?
Who has chosen Influencee?
Agencies, Brands, Ecommerce and Startups choose us the versatility of our influencers.
Want to Search for Influencers By Category?
All Influencer Categories
Our platform helps you filter influencers by category.
Improve the efficiency of your campaigns
Start your free trial on Influencee
Our tool allows you to choose real, 100% Italian influencers
Looking for influencers in your city?
Influencee has gathered for you an exclusive list of influencers by region and city.