Influencer platform for companies
Micro and macro influencers platform
We simplify the research for influencers with our platform. Find detailed information about content creators.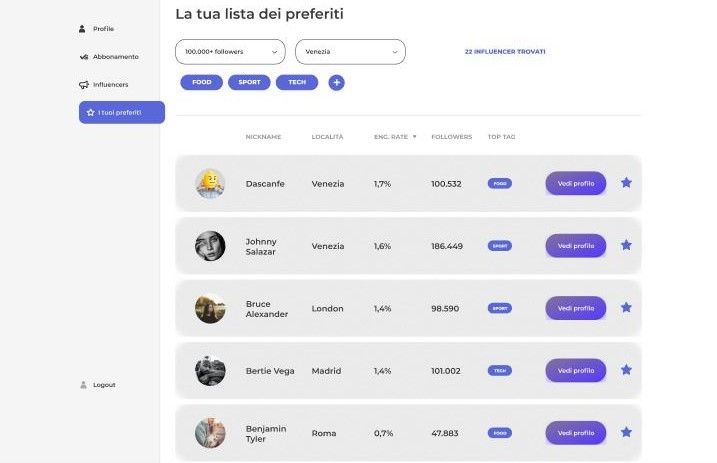 Search through thousands of Influencers and download lists of Influencers and micro Influencers, by business category, geolocation interests and engagement rate. 100% Italian Influencers.
Which services we offer to companies
We created 3 simple solutions, developed based on requests from the agencies we work with.
If you are looking for online influencers of a certain category in a certain city we will find you the list of influencers built just for you.
You can independently search for influencers in your city or region for your target category by signing up for our platform.
Creiamo una progetto dall'inizio alla fine sulla base delle necessità della tua azienda. Dalla ricerca influencer fino al report finale: tutto gestito dal nostro team.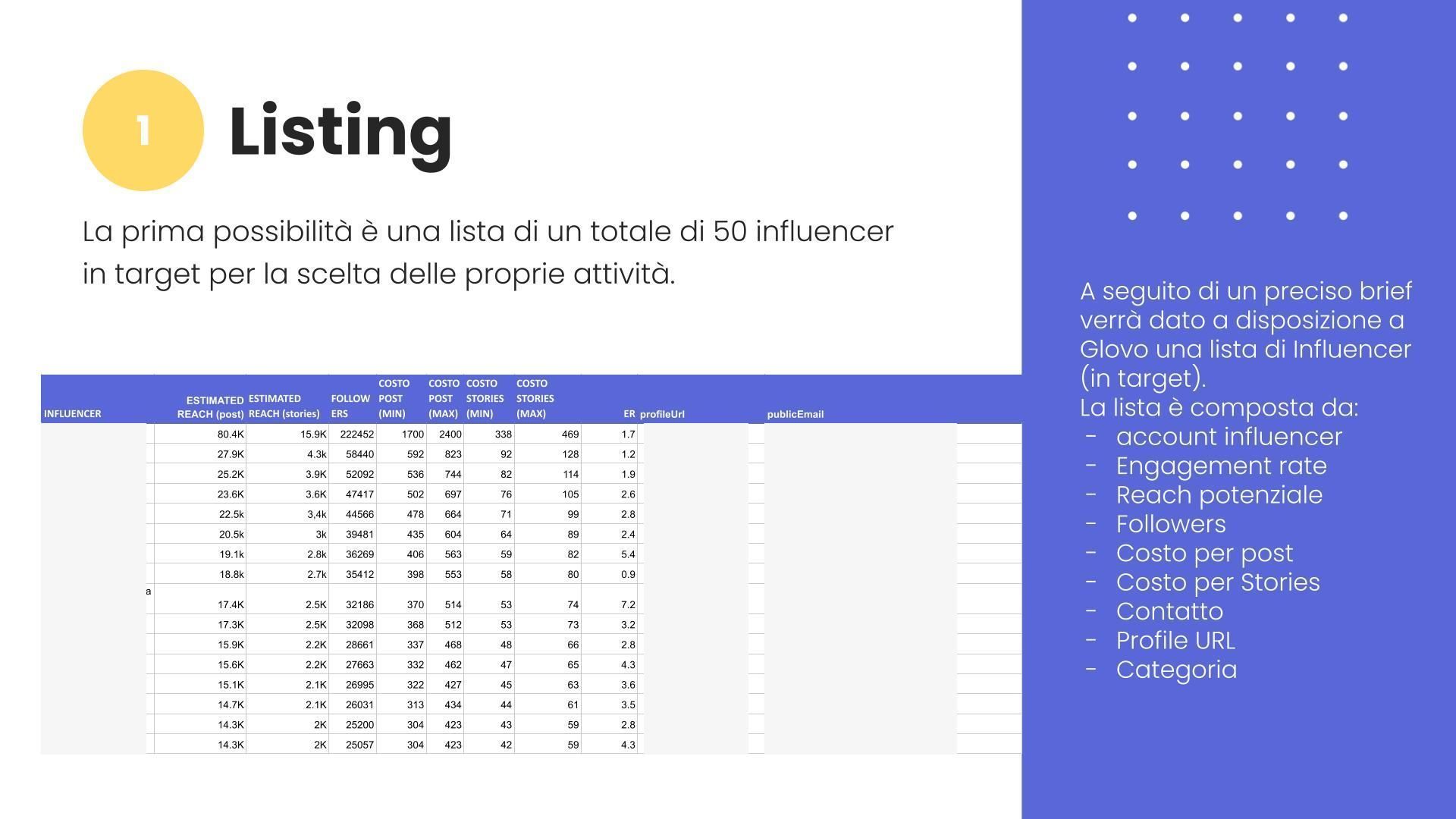 Need influencers by category?
Lists Italian influencers
We find for you a list of Influencers from thousands of subscribers to our platform. We choose for you the best profile from the point of view of cost, categories and geolocation. We provide it to you and you can act with total freedom to contact the influencers.
Your search for improbable solutions ends here!
Project: how we design a campaign
Let's start by studying what your needs are with a follow-up call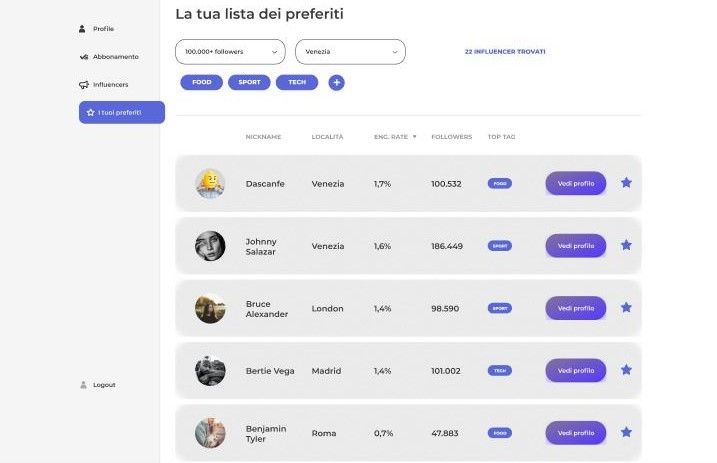 Do you need influencers by category?
Micro and macro influencer platform
We gathered thousands of influencers into one platform.
We select them for you carefully, contacting them when necessary to verify their quality.

We split them based on number of followers, categories, and geolocation.
We provide you with free logins with which you can access our influencer tool and act with total freedom.
Check our influencer list
Create your free account and collaborate with our influencers