Influencer Emilia Romagna
Se sei alla ricerca di ispirazione per una campagna di influencer marketing con Influencer Emilia Romagna sei nel posto giusto. Abbiamo curato una selezione eclettica di influencer dell'Emilia Romagna iscritti a istagram, ognuno con il proprio stile unico e la capacità di catturare l'attenzione. 
Biografia
𝕹𝖎𝖈𝖔𝖑𝖔̀ 𝕸𝖆𝖓𝖙𝖔𝖛𝖆𝖓𝖎 | 🇮🇹 🍽 Manicò® Owner 🛩 Pilot 🏋🏻‍♂️ Fitness lover 📩 [email protected] 'Nothing more than what I want you to see'
Biografia
𝐓𝐈𝐒𝐇 Creator | Songwriter & @sonymusicitaly recording artist ☾ •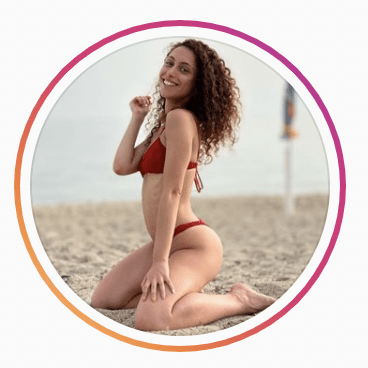 Biografia
𝐀𝐋𝐄𝐒𝐒𝐈𝐀 🤍 𝐒𝐂𝐇𝐈𝐑𝐑𝐈𝐏𝐀 Personal Blog 𝙲𝚛𝚘𝚝𝚘𝚗𝚎| 𝙱𝚘𝚕𝚘𝚐𝚗𝚊 𝙿𝚑𝚊𝚛𝚖𝚊𝚌𝚒𝚜𝚝 𝚝𝚘 𝚋𝚎 ⚕💊 𝚂𝚒𝚗𝚌𝚎 𝟷𝟿𝟿𝟽
Biografia
Carolina Porqueddu Scientist 🎈👾🍩🍪palloncino alieno ciambella biscotto • Bologna- Italia 🇮🇹 •💌🦉 [email protected] • Holy guacamole 🥑
Biografia
MIKE & MATT Comedian 🎬 Youtube: 900 mila + www.youtube.com/mikematt
Biografia
🇮🇹MARIACHIARA ♏ Artist Collab📧 [email protected] 🌸@ilmiomondo_amatita 🖌✏ 🌸 #influencer 🛍 🌸 #graduated 👩‍🎓 🌸 #model 📸 🌸 #pedagogist 🧮 🌸 @joyce.maltese 🐾 🩰la mia danza ⬇️ vm.tiktok.com/ZSfThVQu
Influencer più cercati su instagram in Emilia Romagna
L'Emilia Romagna è una regione ricca di storia e cultura, e ospita un vivace panorama di influencer. Questi influencer possono essere un ottimo modo per promuovere la tua attività commerciale, il tuo ecommerce o semplicemente i tuoi prodotti in Italia e all'estero.
Dove trovare influencer in Emilia Romagna
Ecco alcuni modi per trovare micro influencer in Emilia Romagna:
Cerca su Instagram. Instagram è la piattaforma ideale per trovare micro influencer. Puoi utilizzare hashtag specifici per trovare influencer che si occupano di argomenti che ti interessano. Ad esempio, se hai un'azienda di cibo, puoi cercare #emiliainfluencer.
Utilizza un sito web di influencer marketing. Molti siti web di influencer marketing offrono la possibilità di filtrare gli influencer in base al numero di follower. Ad esempio, Influencee.it ti consente di trovare influencer in Emilia Romagna con un seguito e delle metriche ben specifiche utili per valutare se iniziare la collaborazione con un influencer.
Come mettersi in contatto con un influencer in Emilia Romagna
Una volta che hai trovato l'influencer giusto, è importante contattarlo in modo professionale. Alcuni consigli utili per metterti in contatto influencer in Emilia Romagna:
provare a scrivergli sui profili social: il modo più semplice è quello di contattarli in direct per ingaggiargli chiedendogli l'amicizia
scrivergli in un post sotto il profilo: spesso se non sei amico di un influencer o non vi seguite a vicenda avrai difficoltà a mandargli un messaggio privato perchè potrebbe non leggerlo. Uno dei modi utilizzato è quello di scrivergli sotto il profilo nei post per catturare la sua attenzione
mandagli una mail: se nella bio del suo profilo appare una mail contattalo direttamente tramite indirizzo di posta elettronica; avrai sicuramente più chances di sentirlo
utilizza un intermediario: se un influencer non ti risponde ti conviene utilizzare un servizio one to many, ovvero una piattaforma che fa questo lavoro per te. Influencee è in grado di supportarti in queste situazioni contattando direttamente un numero consistente di influencer.
Quanto costa un influencer in Emilia Romagna
Calcolare il costo di un influencer geolocalizzato nella zona dell'Emilia Romagna lo abbiamo reso possibile e semplice grazie al nostro calcolatore di costo che troverai a questo "link"
Influencee.it una piattaforma che ti aiuta a trovare influencer in Emilia Romagna e in molte altre città. Se stai cercando un modo efficace per promuovere la tua attività in Emilia Romagna, Influencee.it è una soluzione che vale la pena considerare. In alternativa puoi sempre contattarci per chiacchierare con noi e capire come muoverti in questo mondo dell'influencer marketing.
Vuoi migliorare la tua strategia di influencer marketing con Influencee?
Iscriviti gratis a Influencee
Testa le tue campagne con Influencee
Cerchi influencer nella tua città?
Tutte le liste di Influencer Italiani geolocalizzati
Sei alla ricerca di influencer geolocalizzati nella tua regione? Vuoi pianificare campagne influencer in alcune città italiane? La nostra piattaforma ti aiuta a farlo. I nostri filtri ti consentono di cercare influencer per città di appartenenza.