Ecco a te una lista con 4 top influencer a Pescara sulla prima piattaforma italiana Data Driven di Influencer Marketing per chi vuole vendere online e promuovere la propria attività e/o servizi online.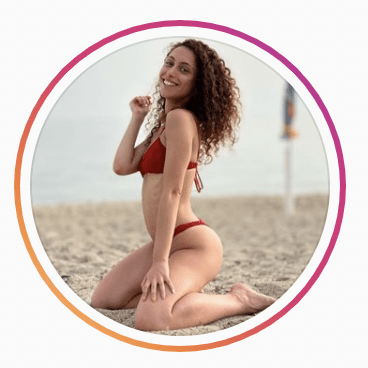 Biografia
Mascia Dottore Blogger ✨Influencer ✨Mom of @asia.fedele italian rythmic gymnast ✨Testimonial for COC Coin of the Champions la moneta dei campioni⚽🏆 linktr.ee/coinofchampions
Biografia
Giada_FitnessCoach🌺 Fitness Trainer ❤️‍🔥Allenati con me per definire la tua silhouette❤️‍🔥👇🏻👇🏻 www.patreon.com/giada_FitnessCoach
Biografia
Federico Massignani "FED" Athlete 💡 Creative Football ⚽️ Tricks & Skills 📍 Milano - Pescara, Italy
Lista degli Influencer più in voga su instagram a Pescara
Se sei alla ricerca di influencer a Pescara che possano aiutarti a sponsorizzare la tua attività commerciale, il tuo ecommerce o semplicemente i tuoi prodotti, allora sei nel posto giusto. Trovare liste di influencer geolocalizzati nell'area di Pescara non è mai stato così semplice.
Prova ora a consultare la nostra lista completa di influencer a Pescara iscrivendoti gratuitamente sulla piattaforma di Influencee.it
Cerchi influencer nella tua città?
Tutte le liste di Influencer Italiani geolocalizzati
Sei alla ricerca di influencer geolocalizzati nella tua regione? Vuoi pianificare campagne influencer in alcune città italiane? La nostra piattaforma ti aiuta a farlo. I nostri filtri ti consentono di cercare influencer per città di appartenenza.
Aumenta la tua visibilità sui social
Inizia la prova gratuita su Influencee